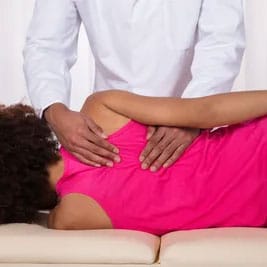 Conditions NOT resolved with conventional treatment.
Conventional PT and treatment works well for many, but it does not help all. We specialize in treatment of conditions NOT solved by a more conventional approach to treatment.
Chronic pain conditions
Orthopedic conditions & pain:

Back / Neck / Radiating
Hip / Knee / Ankle
Shoulder / Elbow / Wrist / Hand

Pre and Post-operative rehabilitation
Headaches
Dizziness / Vestibular issues
TMJ (jaw) pain
Sleep Apnea
Infertility
Pelvic Floor:

Pelvic pain / Women's & Men's health (case by case)
Perinatal care
Dysmenorrhea

Sports injuries
Post concussion issues
Neurological conditions (case by case)
Pediatric Conditions (case by case- that did not respond to conventional treatment)
Vocal health & optimization
Ergonomic Training:

CoreFirst® Postures and Movements
Workplace Assessment
This list does not cover all that we treat. Please contact us if you have a specific situation you would like to talk more about!
What Other People Just Like You Are Saying About R3 Physio In Keller/Alliance...
I highly recommend Jason at R3 Physio. I am so much healthier now than I was even a few years ago! I am able to do things physically that I thought might be gone forever. Jason will educate you on ways you can be healthier with compassion and encouragement. The way the treatments work is hard to explain but it doesn't hurt, and you feel much better. You will never feel judged at this place. It is understandable why some of us with chronic health struggles would be tempted to give up. However, Never give up on yourself, just go see Jason for help.
R3 Physio is incredible! Jason is one of the most attentive, and knowledgeable physical therapists I've come across. He actually listened to me and my pain and made sure I was comfortable during the session. (I suffer from horrid chronic pain). After leaving his office, I got in my car with relief which hadn't been done in almost a year. There's no reason to look around for another PT, Jason is amazing and I can't recommend R3 Physio enough.