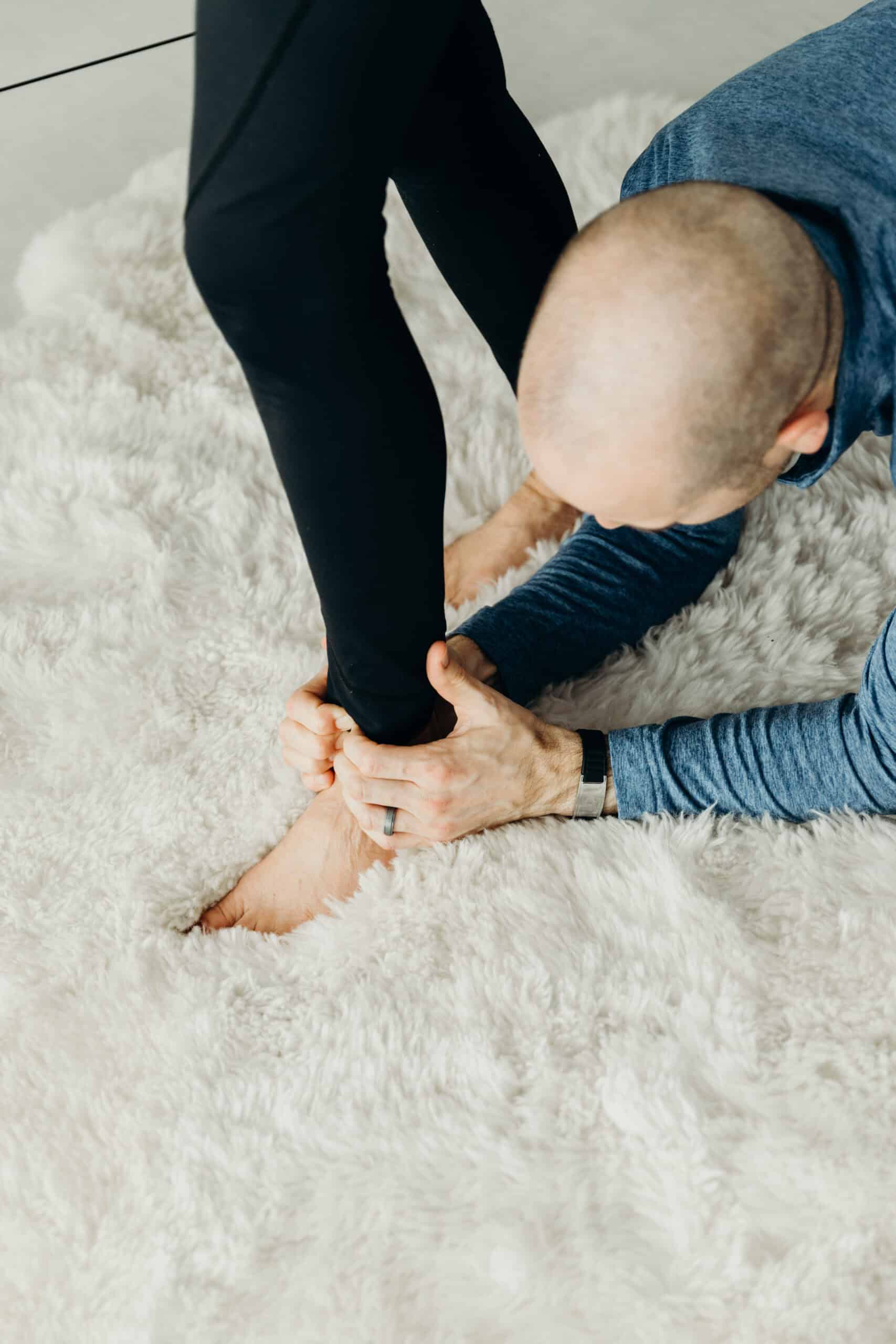 Is ankle/foot discomfort making it difficult to walk, run, jump, descend stairs, or do your daily job or household duties?
We are here to assist you in finding long-term solutions!
We treat the following common ankle/foot conditions:
Impaired Mechanics: joint stiffness or decreased muscle flexibility leads to restricted range of motion; weakness and muscle imbalance contribute to impaired joint stability.
Injuries: are caused by a rapid impact or stress on the tissue.
Chronic compensations: a prior injury or fear of future harm might cause avoidance of exercise in specific muscle groups while overusing other tissues.
Treatments for the Ankles and Feet
Important Concepts to Understand
Tissues heal. The body is meant to mend itself, but occasionally our system becomes stuck in the inflammatory phase of tissue repair and need assistance to get to the recovery phase.
The real cause of discomfort is frequently unrelated to x-ray and MRI imaging results. On imaging, tissue injury that produces no discomfort or functional limits is conceivable. It is also possible to experience pain with no obvious findings on imaging, which is frequently caused by nerve tissue oversensitivity.
Soreness after exercise is not desirable, but it is not necessarily a cause for concern. True strength improvements necessitate a system overload, which produces micro-damage. When that tissue heals, it becomes thicker and stronger than before. Soreness should be utilized to determine if the tissue is ready to take on additional load, whether it should remain at the current level, or whether training intensity should be reduced until the tissue is better prepared.
Through appropriate education, adequate mechanics, and gradual tissue loading, it is nearly always feasible to return to previous/desired activities.
What Other People Just Like You Are Saying About R3 Physio In Keller/Alliance...
I highly recommend Jason at R3 Physio. I am so much healthier now than I was even a few years ago! I am able to do things physically that I thought might be gone forever. Jason will educate you on ways you can be healthier with compassion and encouragement. The way the treatments work is hard to explain but it doesn't hurt, and you feel much better. You will never feel judged at this place. It is understandable why some of us with chronic health struggles would be tempted to give up. However, Never give up on yourself, just go see Jason for help.
R3 Physio is incredible! Jason is one of the most attentive, and knowledgeable physical therapists I've come across. He actually listened to me and my pain and made sure I was comfortable during the session. (I suffer from horrid chronic pain). After leaving his office, I got in my car with relief which hadn't been done in almost a year. There's no reason to look around for another PT, Jason is amazing and I can't recommend R3 Physio enough.