Frequently Asked questions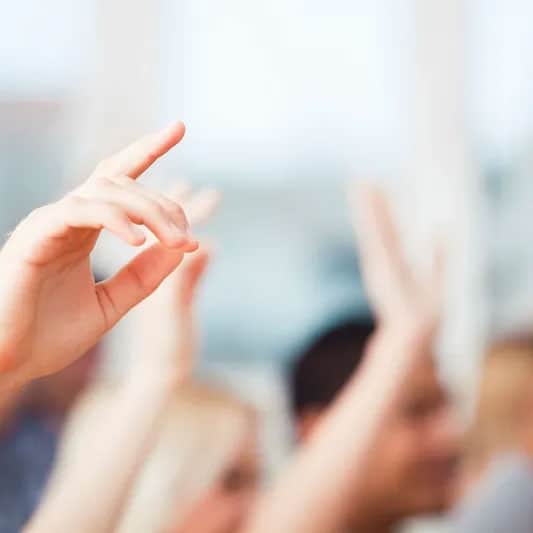 What is the reason/meaning behind the name "R3 Physio?"
When we were considering a name, we wanted a name that encompassed what it is we do, and what our hope is for what R3 would be about. So, we started thinking about what it is we do, because "Physical Therapy" doesn't communicate completely what we can offer.
Relief: First and foremost, you come to see someone like us because you have a problem that you want a resolution for. That is often pain, but can also be, stiffness, weakness, or maybe you want to just feel and perform better than what you do now. So the first goal is to find relief/resolution.
Restore: Health care today is primarily focused on the sick, or those that have an ailment of some kind. Often, the symptoms are treated, and that is the extent of the care. Our goal, and philosophy for the health of ourselves and our family, is not just to resolve a problem of its symptoms, but to have restoration back to health. So, at R3 Physio, we want to be a part of helping you find that restoration.
Refine: This takes your care a step further. Everyone has potential to feel better, move easier, and perform better than what they currently are. At R3 Physio, our goal is to help you find that potential. That can look different depending on your goals and situation.
What do you specialize in?
This is an interesting question. Yes, some clinicians do specialize in certain body regions, certain sports, or age groups.
We view the answer to this question this way: Our specialty is not a certain region of the body, but our approach to treatment. We take a whole person approach to treatment. What this means is that the reason you came to see us may just be the tip of an iceberg. In other words, where your pain is manifesting, may not be the cause of that pain. Yes, there is a problem at that site, but our goal needs to be to get to the root of that problem, so that it is less likely to reoccur.
If you would like more information, feel free to email us with specific questions: info@r3physio.com.
Do I need a physician referral/script to start PT?
No! As of September 2019, in Texas, you can start seeing a physical therapist without a referral from a physician. We have 10 business days before we need a referral.
This does NOT mean that seeing your doctor is not important. You still should keep up a good relationship with your physicians so that your care can be as complete and comprehensive as possible.
Who can write a referral for physical therapy?
The list of qualifying referral sources includes physicians, dentists, chiropractors, podiatrists, physician assistants, and advanced nurse practitioners.
Does R3 Physio accept insurance?
A lot of our patients have insurance that they would like to take advantage of. We work with each patient, individually, to take advantage of that best they can.
That being said, R3 Physio is an out-of-network provider for all insurances at this time. We supply you with all of the documentation needed to submit your claims and get any reimbursement due to you from your insurance company.
R3 Physio provides you information about an app that makes that process easier!
Why did R3 Physio choose to be an Out-of-Network Provider?
Our goal at R3 Physio is to be able to offer the highest quality of care possible, because you deserve it!
By remaining out-of-network, this allows us to work with you, the client, to decide what is the best approach to your care. Insurance companies will, often, dictate which treatments are reimbursable based off of your diagnoses codes. There may be treatments that will ultimately be helpful to you, because of your specific situation, and we do not want to have restrictions on providing the best care possible for you.
Also, insurance companies have continued to make cuts in how much they feel that our services are worth. Because of this, many companies have to increase the number of patients they see to cover costs. By remaining out-of-network, we are able to spend one on one time with you, and fully address your needs and goals to the best of our ability.
Can I use my Health Savings Account (HSA) and my Flexible Spending Accounts (FSA) to pay for treatme
Yes! Often, these types of accounts will cover physical therapy services. Please check with your specific plan/account to be sure.
What Other People Just Like You Are Saying About R3 Physio In Keller/Alliance...
I highly recommend Jason at R3 Physio. I am so much healthier now than I was even a few years ago! I am able to do things physically that I thought might be gone forever. Jason will educate you on ways you can be healthier with compassion and encouragement. The way the treatments work is hard to explain but it doesn't hurt, and you feel much better. You will never feel judged at this place. It is understandable why some of us with chronic health struggles would be tempted to give up. However, Never give up on yourself, just go see Jason for help.
R3 Physio is incredible! Jason is one of the most attentive, and knowledgeable physical therapists I've come across. He actually listened to me and my pain and made sure I was comfortable during the session. (I suffer from horrid chronic pain). After leaving his office, I got in my car with relief which hadn't been done in almost a year. There's no reason to look around for another PT, Jason is amazing and I can't recommend R3 Physio enough.