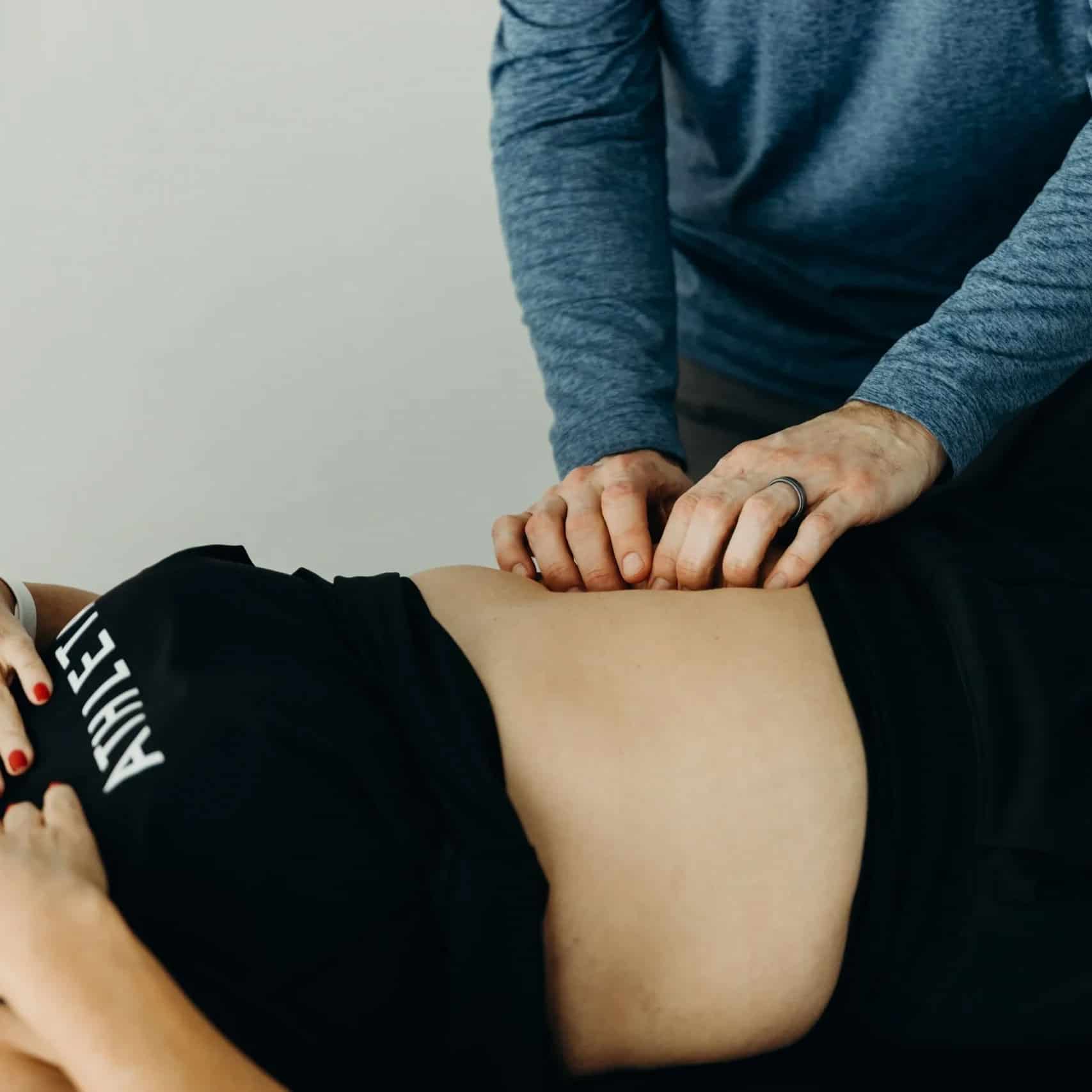 An Integrative Approach to Helping Your Body Heal
Visceral Manipulation (VM) was developed by world-renowned French Osteopath and Physical Therapist Jean-Pierre Barral. Comparative studies found Visceral Manipulation beneficial for various disorders.
VM assists functional and structural imbalances throughout the body including musculoskeletal, vascular, nervous, urogenital, respiratory, digestive and lymphatic dysfunction. It evaluates and treats the dynamics of motion and suspension in relation to organs, membranes, fascia and ligaments. VM increases proprioceptive communication within the body, thereby revitalizing a person and relieving symptoms of pain, dysfunction, and poor posture.
Imagine an adhesion around the lungs. It would create a modified axis that demands abnormal accommodations from nearby body structures. For example, the adhesion could alter rib motion, which could then create imbalanced forces on the vertebral column and, with time, possibly develop a dysfunctional relationship with other structures. This scenario highlights just one of hundreds of possible ramifications of a small dysfunction – magnified by thousands of repetitions each day. Learn more about visceral manipulation.
The Potential of Visceral Manipulation
Whiplash
Seatbelt Injuries
Chest or Abdominal Sports Injuries
Concussion
Traumatic Brain Injuries
Women's and Men's Health Issues
Chronic Pelvic Pain
Endometriosis
Fibroids and Cysts
Dysmenorrhea
Bladder Incontinence
Prostate Dysfunction
Referred Testicular Pain
Effects of Menopause
Post-operative Scar Tissue
Post-infection Scar Tissue
Autonomic Mechanisms
Bloating and Constipation
Nausea and Acid Reflux
GERD
Swallowing Dysfunctions
Musculoskeletal Disorders
Somatic-Visceral Interactions
Chronic Spinal Dysfunction
Headaches and Migraines
Carpal Tunnel Syndrome
Peripheral Joint Pain
Sciatica
Neck Pain
Constipation and Gastritis
Persistent Vomiting
Vesicoureteral Reflux
Infant Colic
Anxiety and Depression
Post-Traumatic Stress Disorder
Musculoskeletal Disorders
Somatic-Visceral Interactions
Chronic Spinal Dysfunction
Headaches and Migraines
Carpal Tunnel Syndrome
Peripheral Joint Pain
Sciatica
Neck Pain
Constipation and Gastritis
Persistent Vomiting
Vesicoureteral Reflux
Infant Colic