Systems Based Approach Dry Needling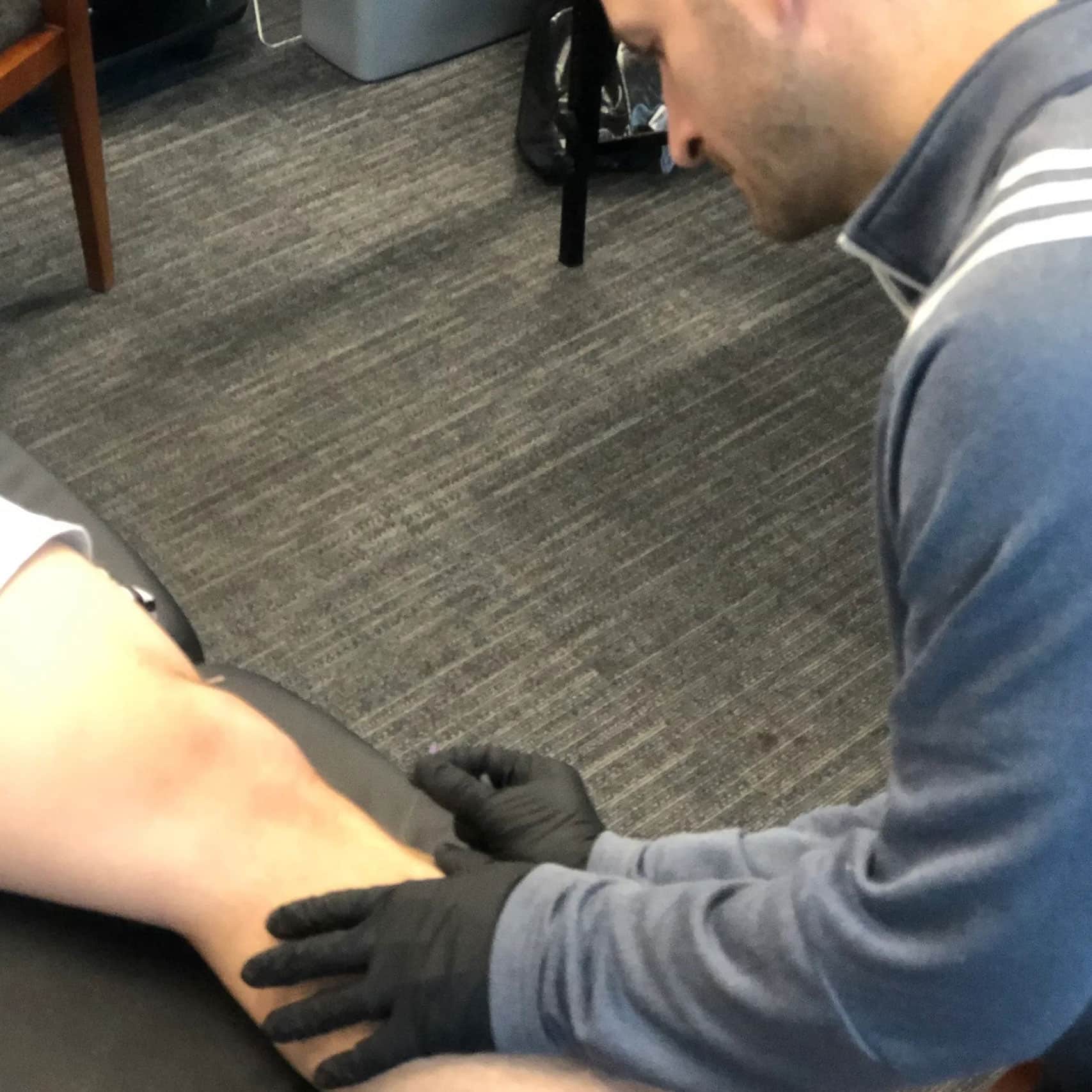 We Utilize Neurological Dry Needling?
Neurologic Dry Needling (NDN)* is more than needling trigger points. It is a systems based approach to needling, which is why it compliments what we already do at R3 Physio!
NDN is utilized to treat all types of neuromusculoskeletal conditions. These conditions are not limited to orthopedics but are applicable to any condition where inflammation, reduced blood flow, and muscle guarding is present.
This system is based on neurologic principles, which is not limited by the traditional trigger point paradigm. It allows us to deliver treatment locally (where the pain is), segmentally (where the root of the pain may be), and most importantly systemically (an effect on the whole body).
Learn more about Neurological Dry Needling from Integrative Dry Needling.
WHAT CONDITIONS CAN BE HELPED BY DRY NEEDLING?
Conditions include, but are not limited to:
HOW IS DRY NEEDLING AND ACUPUNCTURE DIFFERENT?
Neurological Dry Needling is NOT acupuncture, which is based off of traditional Chinese medicine.
It is based on neurological-anatomy and modern scientific study of the musculoskeletal and neuromusculoskeletal and neuromuscular systems. (We love and support our acupuncturist colleagues and what they do!)
IS ALL DRY NEEDLING THE SAME?
No. While all dry needling will be effective, the philosophies differ.
Not all medical or physical therapy professionals are trained to perform the Neurologic Dry Needling treatment technique.
At R3 Physio, we have chosen to pursue advanced training and have been trained through the Integrative Dry Needling Institute.
* Integrative/Neurologic Dry Needling are licensed trademarks owned by Integrative Dry Needling, LLC.    The trademark and content cannot be used, reproduced, distributed, used for derivative works, publicly displayed, publicly performed, or digitally transmitted without the prior written consent of Integrative Dry Needling, LLC.