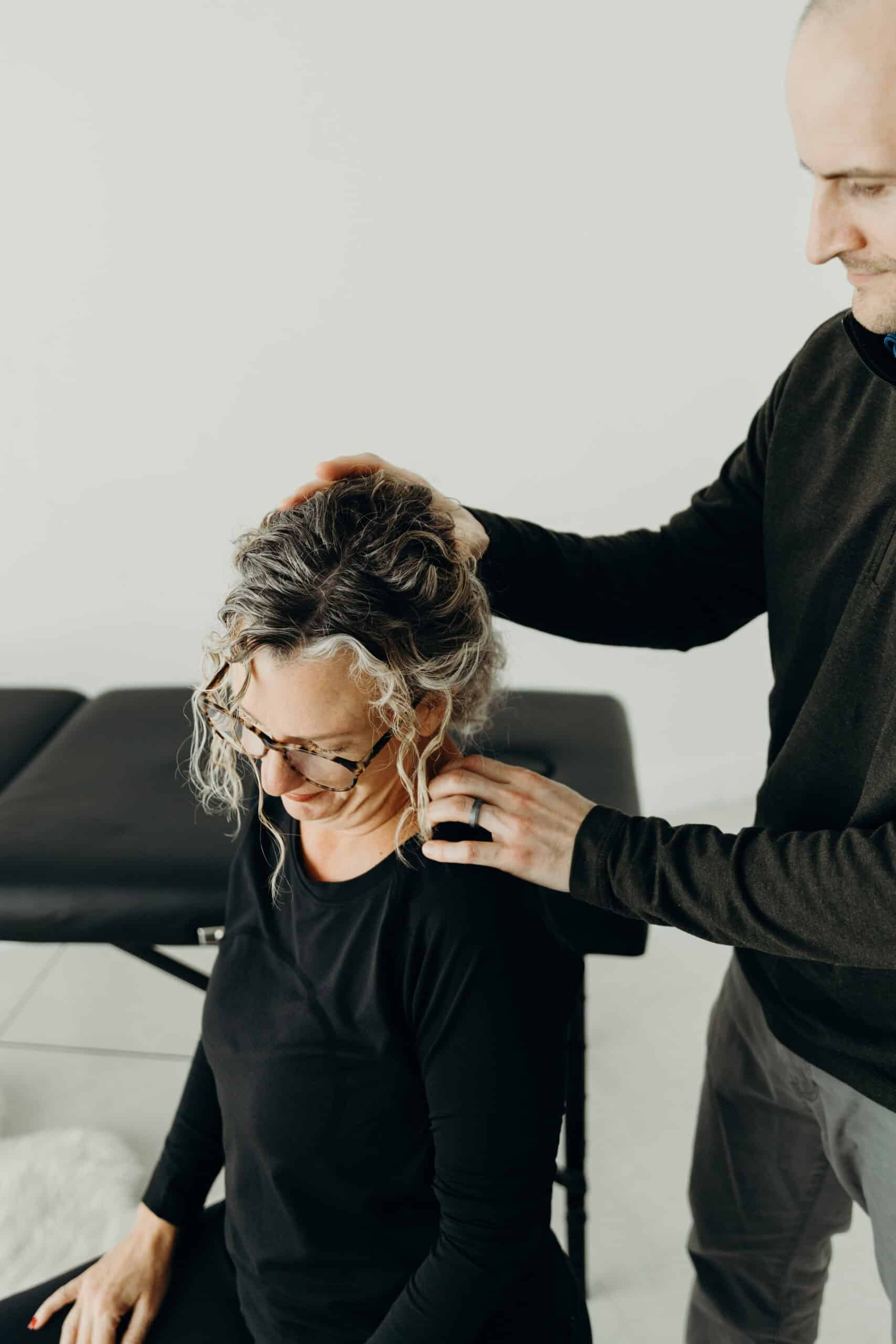 Jason Racca, PT, DPT, CFMT, OCS,
Owner and Founder of R3 Physio
Is Neck and Head Discomfort Making It Difficult to Glance Over Your Shoulders While Driving, Gaze Into Overhead Cabinets, Sleep, Lift Weights, or Conduct Your Regular Job or Home Duties?
We are here to assist you in finding long-term solutions!
We commonly treat the following neck conditions:
Impaired Mechanics: weakness and muscular imbalance cause a reduced range of motion in the joint or muscles; stiffness also affects posture.
Injury: an abrupt force or strain on the tissue
Chronic compensations: an injury in the past or the threat of an accident in the future may cause people to avoid utilizing specific muscle groups while concurrently overusing other tissues.
Specific Treatments for Headaches & Neck Pain
Important Concepts to Know
Tissues Recover. The body is able to heal itself, but occasionally our system becomes stuck in the inflammatory stage of tissue repair and need assistance to go to the recovery stage.
MRI and x-ray imaging results frequently have weak correlations with the actual cause of discomfort. Imaging may reveal tissue damage even when there is no discomfort or functional impairment. Additionally, pain may exist despite there being no obvious indications on imaging; this is typically the result of excessive nerve tissue sensitivity.
Although it is not the intended outcome, soreness after exercise is not necessarily cause for alarm. True strength improvements necessitate a system overload that results in microdamage. That tissue grows back stronger and thicker than it did the first time. When determining if the tissue is ready to handle increased load, soreness should be utilized as a gauge. If the tissue is not yet ready, training intensity should be reduced until it is.
It is nearly always feasible to return to prior or intended activities with the help of sound instruction, adequate mechanics, and gradual tissue loading.
What Other People Just Like You Are Saying About R3 Physio In Keller/Alliance...
I highly recommend Jason at R3 Physio. I am so much healthier now than I was even a few years ago! I am able to do things physically that I thought might be gone forever. Jason will educate you on ways you can be healthier with compassion and encouragement. The way the treatments work is hard to explain but it doesn't hurt, and you feel much better. You will never feel judged at this place. It is understandable why some of us with chronic health struggles would be tempted to give up. However, Never give up on yourself, just go see Jason for help.
R3 Physio is incredible! Jason is one of the most attentive, and knowledgeable physical therapists I've come across. He actually listened to me and my pain and made sure I was comfortable during the session. (I suffer from horrid chronic pain). After leaving his office, I got in my car with relief which hadn't been done in almost a year. There's no reason to look around for another PT, Jason is amazing and I can't recommend R3 Physio enough.