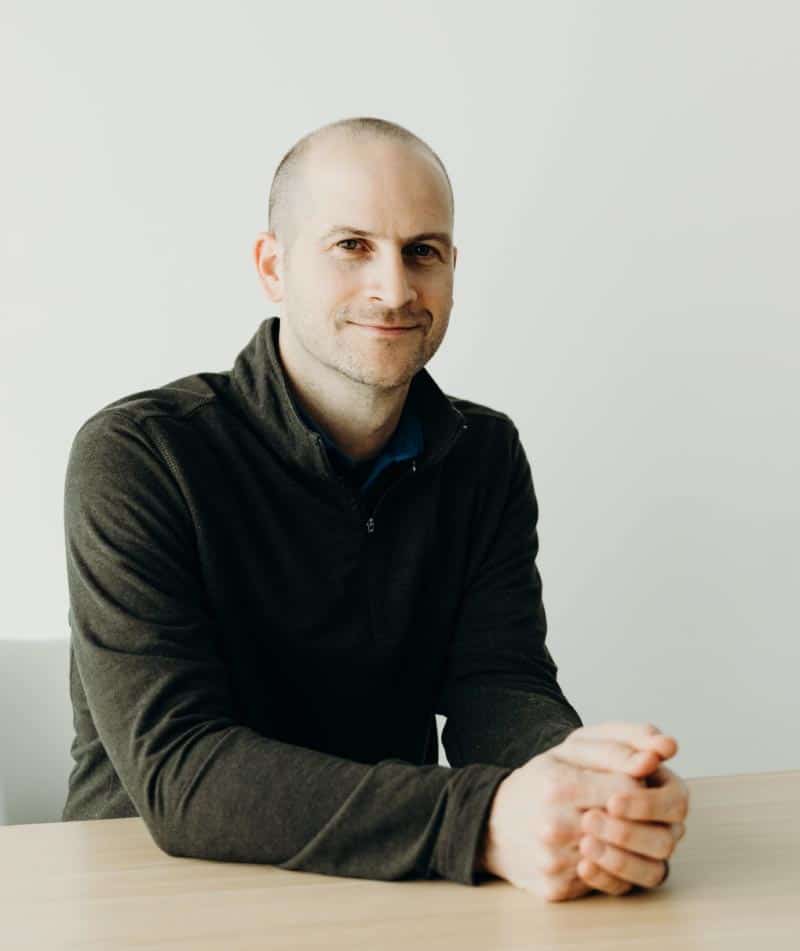 A Message From Jason Racca, PT, DPT, CFMT, OCS, Owner and Founder of R3 Physio
Did you know that women AND men experience pain in the pelvic area?
Did you know that pelvic pain is only partly due to pelvic floor issues
Do you have pelvic pain that is unresolved and not responding to current or past treatments?
Have you been told there is nothing to be done about your pain or problem?
Complex Pelvic Pain/Pelvic Floor/Men's health
Reasons pelvic pain may not have resolved with conventional treatments:
Coccyx (tip of tailbone) not fully addressed
Pelvic Floor muscles not adequately addressed
Visceral (organ specific) restrictions contributing
Root of pelvic pain not in the pelvic

Consider thoracic and rib cage, hip, lumbar spine, cervical spine, and TMJ (temporomandibular joint)
Some Issues We Have Treated In The Past:
In Order to Help Alleviate and Resolve Your Pelvic Pain Symptoms, R3 Physio Has Developed a Three Step Method.
Step 1: We Want to Hear Your Story.
Our healthcare system is challenging. You may have to wait weeks or even months for an appointment, and when it finally comes around, you only get to speak with the physicians for about 10 minutes before they have to go to see the next patient.
This is how even the majority of physical therapy clinics run things. They aren't paying attention, they move quickly, and your therapist doesn't have time to get to know you or work with you one-on-one. We behave so differently as a result!
We're going to listen to your narrative as our initial step because of this.
After successfully assisting several clients, we are aware that no two persons are the same. Each person has a unique physique, a unique past, and various pains and symptoms.
We will start by having an open discussion and giving you opportunity to share your tale. In this manner, we are better able to comprehend not just what is happening to your body but also how it is affecting your life.
Step 2: Find Out Why Your Symptoms Began
Many people have a medical diagnosis or word for what is ailing them. Perhaps their doctor handed it to them, perhaps examinations revealed the condition, or perhaps you discovered it online.
You may have been diagnosed with dysfunction of the pelvic floor, pain in the SI joint, or hip/back/pelvic pain.
It's possible that the only option you had was to relax, take medication, or wait it out.
These solutions can occasionally provide momentary comfort, but they don't deal with the root cause of the issue.
The origin of each person's discomfort or symptoms varies. No two people have the exact same issue brought on by the exact same reason.
At R3 Physio, we strive to identify the root of your issue so that not only does your discomfort go gone, but it STAYS AWAY!
We recognize that you might still be on the fence or unsure of whether Integrative Physical Therapy is the correct choice for you. We designed a free Discovery Visit with this in mind. (Yes! That implies that we pay for the first session!
Our Discovery Visits are designed exclusively for those who are dubious, uncertain, or who may even have experienced disappointment in the past. You'll learn what's wrong, how long it will take to remedy it, and get reassurance that your issue can be resolved naturally at the discovery visit!
Step 3: Solve the Issue and Prevent It From Recurring.
The significant changes take place at this point. We provide a unique strategy that enables you to…
…resume exercise (yes, even sprinting and leaping!) without concern that pain, stiffness, or problems with pelvic pain may return.
…be able to raise, carry, and play with your children without difficulty.
…return to your favorite active lifestyle (yoga, jogging, tennis, whatever you enjoy doing!).
The most enthusiastic and prepared clients are those who want to regain their active lifestyle. (Even if they now seem stuck!)
Prior to coming in, you might like to learn more about our pricing and availability.
You don't have to give up the hobbies and family lifestyle you like because of difficulties that can be remedied.
Sincerely,
Jason Racca, PT, DPT, CFMT, OCS,
Founder of R3 Physio
What Other People Just Like You Are Saying About R3 Physio In Keller/Alliance...
I highly recommend Jason at R3 Physio. I am so much healthier now than I was even a few years ago! I am able to do things physically that I thought might be gone forever. Jason will educate you on ways you can be healthier with compassion and encouragement. The way the treatments work is hard to explain but it doesn't hurt, and you feel much better. You will never feel judged at this place. It is understandable why some of us with chronic health struggles would be tempted to give up. However, Never give up on yourself, just go see Jason for help.
R3 Physio is incredible! Jason is one of the most attentive, and knowledgeable physical therapists I've come across. He actually listened to me and my pain and made sure I was comfortable during the session. (I suffer from horrid chronic pain). After leaving his office, I got in my car with relief which hadn't been done in almost a year. There's no reason to look around for another PT, Jason is amazing and I can't recommend R3 Physio enough.