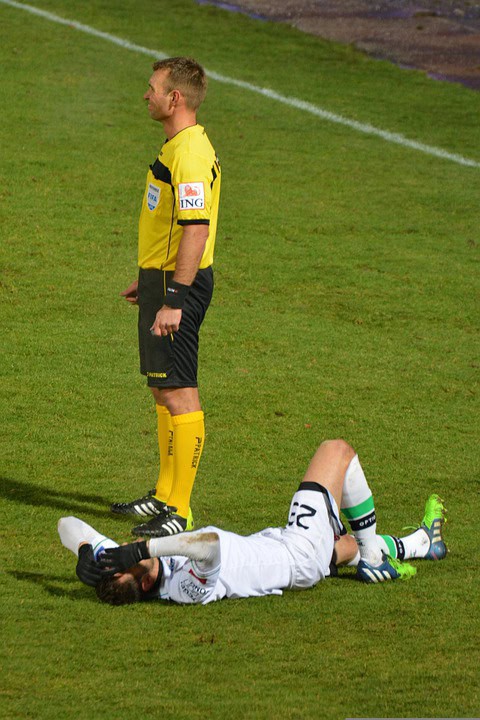 A Message From Jason Racca, PT, DPT, CFMT, OCS, Owner and Founder of R3 Physio
It might be simple to minimize a sports injury and attempt to push through the discomfort, but it's crucial to see a doctor.
Or, it can be very easy to become dejected and feel "stuck," doubting your ability to play sports or be as active as you once were.
You're not alone if you're going through this; it happens to us all the time. In reality, we meet patients in our physiotherapy clinic at R3 Physio whether it is summer or winter.
While medical practitioners advise patients to just "rest" when they are injured, we find it absurd. We think this is really doing more damage and raising your likelihood of further accidents. This is due to the fact that when we rest, our muscles weaken and atrophy. That is why so many people who have had sports injuries are wondering:
Why Am I Still Dealing With an Injury That Prevents Me From Being Active and Participating in My Favorite Sport After Months of Suffering From It?
Many people have the mistaken belief that taking a few days off from activity would allow them to fully recover from their sports injury. However, individuals frequently have more discomfort when they try to start exercising again. When the person is resting, there is typically little to no discomfort, but as soon as they resume exercising, the pain returns and doesn't seem to get better no matter how long they take breaks for.
In our clinic, we frequently meet people who go to the doctor and are told to relax and "try these pain medicines" to "see how it works." Then, four weeks later, because the ailment hasn't improved, they return to the same doctor and are given MORE rest and ANOTHER prescription for even stronger drugs.
Rest isn't always the greatest treatment when it comes to sports injuries. So, if you've ever been irritated after chatting with many persons and receiving contradictory information, know that you're not alone. Because they might have similar symptoms, it's easy to confuse a back injury with a hip condition.
Sports injuries are frequently misdiagnosed since the pain is coming from somewhere other than the place that needs to be addressed. Resting over an extended period of time can lead other portions of the body to become weak and vulnerable to harm.
Unfortunately, the uncertainty surrounding "resting" sometimes leads to even greater procrastination and avoidance of decisions that may aid in the healing of an injury and return to normal exercise. Worse, many people simply accept that they are no longer active, as if it is normal or unavoidable.
Is That How You Feel as Well?
If You're Currently Frustrated and Living With a Sports Injury, Here Are Seven Additional Reasons Why It May Be Lasting Longer Than It Should:
If any of these things have happened to you, we'd like to invite you to set up a call with one of our physical therapists to find out what can be done to help you. You're already closer to finding the answer because you've tried some or all of these things.
If you want some good advice over the phone, click the link below to schedule a call with us. The phone call is free, and you don't have to schedule any appointments with us after it's over. Our goal is to help you decide what to do next in the best way.
It can be very confusing to decide exactly what you should do if you have pain while playing your sport. You've likely heard a lot of options such as…
How Can I Get Rid of My Sports Injury Quickly? …
Well, here's 4 things you can do:
1. First, you need to decide whether or not to get help. People often wait a long time to deal with their problems because they think the pain will "go away with time." Even though it's been 6 months, they're still putting up with it, and nothing has changed. Or, it could get worse to the point where they stop doing any sports or activities at all.
2. Do the RIGHT exercises. The physical therapist will show you how to do the exercises right and explain them in detail. One of the best ways to speed up your recovery and avoid injuries is to do the right series of advanced exercises. The right exercises, which are given to you by a physical therapist, help relieve pain and get you moving again quickly.
3. Don't get "too much rest." Rest is an important part of getting better, but too much rest won't help you get better faster. Many people think that in order to heal, you have to do nothing at all. To heal, an injury needs blood flow, which stops when you rest. For your problem to be fixed, your body needs the right rehabilitation and strengthening exercises, as well as hands-on therapy, to get you back on your feet and healthy as soon as possible.
4. Do real, "hands-on" physical therapy – It has been shown that therapeutic massage can help people with sports injuries. In reality, we help people with sports injuries at R3 Physio all year long. Physical therapy may be able to help you get back to a normal life as soon as possible if your health problem keeps you from playing sports or being active, if it hurts your job or limits the amount of time you can spend with family and friends.
If you want to know how the R3 Physio clinic can help you get back to being active as quickly and safely as possible, we invite you to start with a free, no-obligation, risk-free appointment at our clinic.
Note: We offer this Free Total Body Diagnostic session to people who are nervous or unsure about Physical Therapy and don't know if it will help them or not. If that sounds like you, please start with a Free Total Body Diagnostic session so we can help you figure out what's wrong and what can be done without you having to spend any money.
"How Can Going to a Physical Therapist at R3 Physio Help You Get Rid of Your Sports Injury for Good?"
Expert physical therapists at R3 Physio can help you deal with or get rid of sports injuries so you can get back to doing the things you like to do for fun.
If you want to know how much it costs and if we have any openings, please click the button below and fill out the short form:
You don't have to sacrifice the sport you love over problems that can be fixed.
Sincerely,
Jason Racca, PT, DPT, CFMT, OCS
Co-owner of R3 Physio
What Other People Just Like You Are Saying About R3 Physio In Keller/Alliance...
I highly recommend Jason at R3 Physio. I am so much healthier now than I was even a few years ago! I am able to do things physically that I thought might be gone forever. Jason will educate you on ways you can be healthier with compassion and encouragement. The way the treatments work is hard to explain but it doesn't hurt, and you feel much better. You will never feel judged at this place. It is understandable why some of us with chronic health struggles would be tempted to give up. However, Never give up on yourself, just go see Jason for help.
R3 Physio is incredible! Jason is one of the most attentive, and knowledgeable physical therapists I've come across. He actually listened to me and my pain and made sure I was comfortable during the session. (I suffer from horrid chronic pain). After leaving his office, I got in my car with relief which hadn't been done in almost a year. There's no reason to look around for another PT, Jason is amazing and I can't recommend R3 Physio enough.