Neurological Dry Needling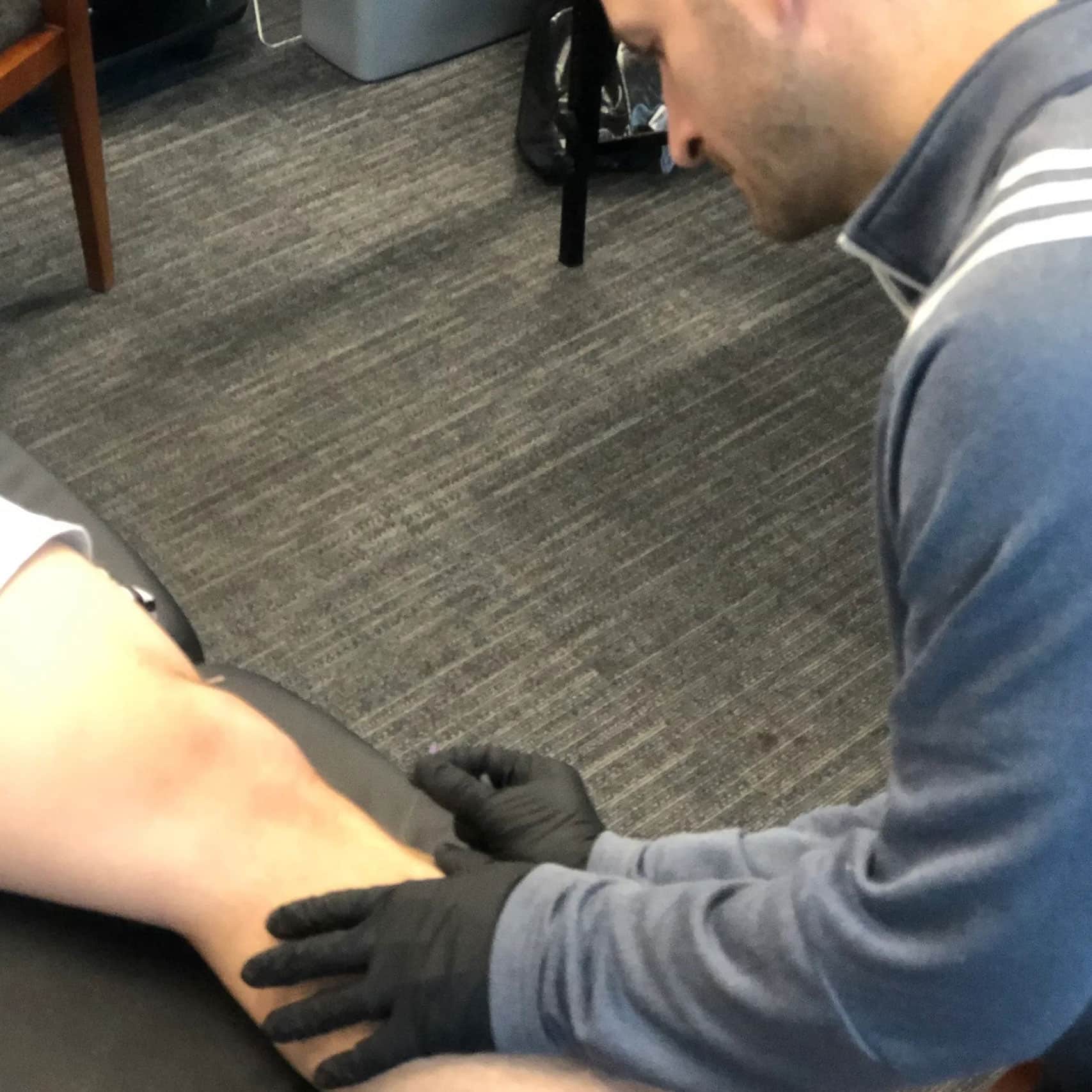 What is Neurological Dry Needling?
Neurologic Dry Needling (NDN) is the evolution from needling points (myofascial trigger points) to needling the system. NDN is utilized to treat all types of neuromusculoskeletal conditions. These conditions are not limited to orthopedics but are applicable to any condition where inflammation (neurogenic), reduced blood flow and muscle guarding is present.
The NDN treatment system is based on peripheral and central neurologic principles, which is not limited by the traditional trigger point paradigm. It allows us to deliver treatment locally (where the pain is), segmentally (where the root of the pain may be), and most importantly systemically (an effect on the whole body).
Learn more about Neurological Dry Needling from Integrative Dry Needling.
WHAT CONDITIONS CAN BE HELPED BY DRY NEEDLING?
Conditions include, but are not limited to:
HOW IS DRY NEEDLING AND ACUPUNCTURE DIFFERENT?
Integrative Dry Needling is NOT acupuncture, which is based off of traditional Chinese medicine.
It is based on neurological-anatomy and modern scientific study of the musculoskeletal and neuromusculoskeletal and neuromuscular systems. (We love and support our acupuncturist colleagues and what they do!)
IS ALL DRY NEEDLING THE SAME?
No. While all dry needling will be effective, the philosophies differ.
Not all medical or physical therapy professionals are trained to perform the Neurologic Dry Needling treatment technique.
At R3 Physio, we have chosen to pursue advanced training and have been trained through the Integrative Dry Needling Institute.
R3 Physio Memberships (Monthly)
1 x 60 min session
10% off purchase of additional services
2 x 60 min session
1 x 30 min Telehealth session for home program update or problem solving
10% off purchase of additional services
4 x 60 min session
2 x 30 min Telehealth session for home program update or problem solving
10% off purchase of additional services